About bast

bast wants to make the sauna experience available anywhere, anytime
We are three best friends who moved from our hometown in the northern part of Sweden to our beautiful capital. During our period in the Stockholm, we felt that there was something missing in our life,
the sauna
. The sauna has always been the place where we have gathered after a long day at work, after the workout or to find balance in everyday life.
bast
was founded when we tried
to find alternative methods to satisfy our need to sauna. The first step towards our now finished product was to playfully test different portable methods for the traditional sauna. We have tested everything from the insulation of scaffolding with tarpaulin to assembling finished sauna kits. Finally, we landed on the realization during a ice fishing competition in Luleå -
it must be possible to isolate the heat from a portable stove in a folding tent!
When the token had fallen, we began to develop our very own sauna tent.
And now it's here! The product that we have developed for ourselves we can now offer to you. We hope you will appreciate our sauna tent. Because we do.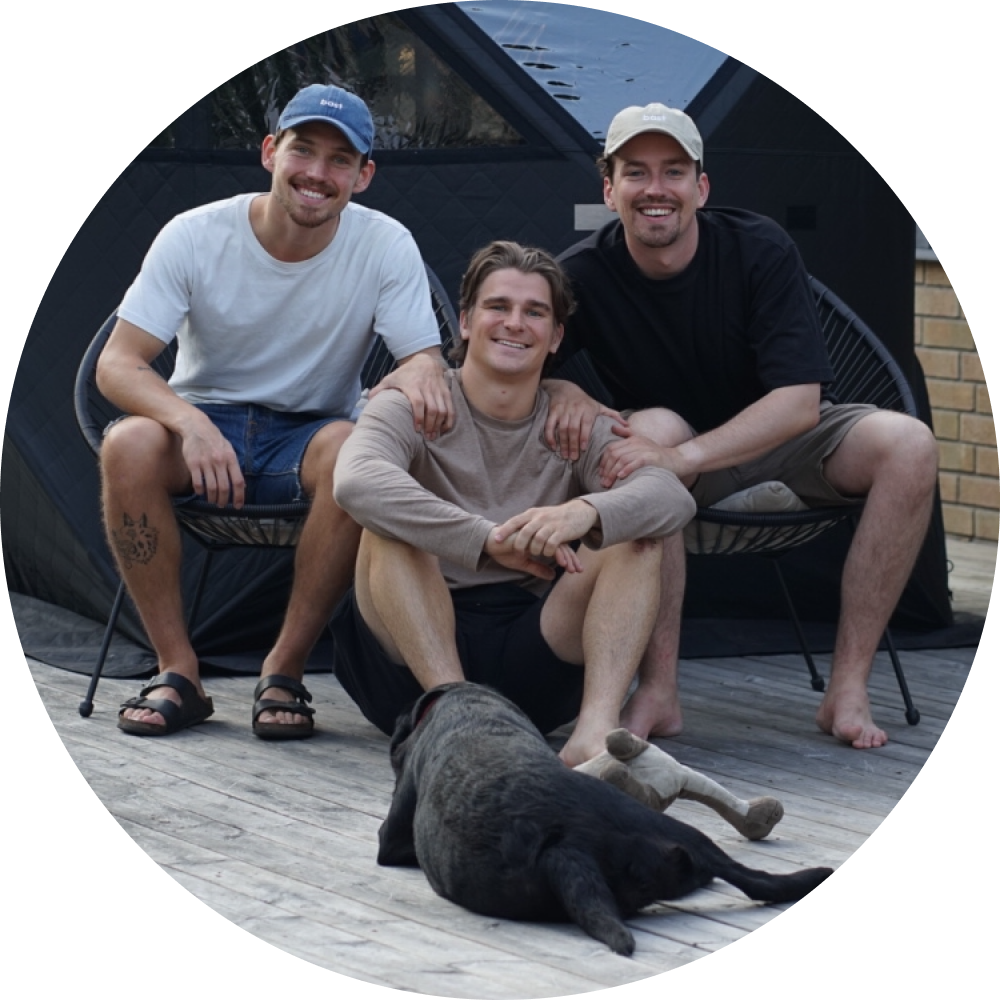 Viktor, Sebastian & Josef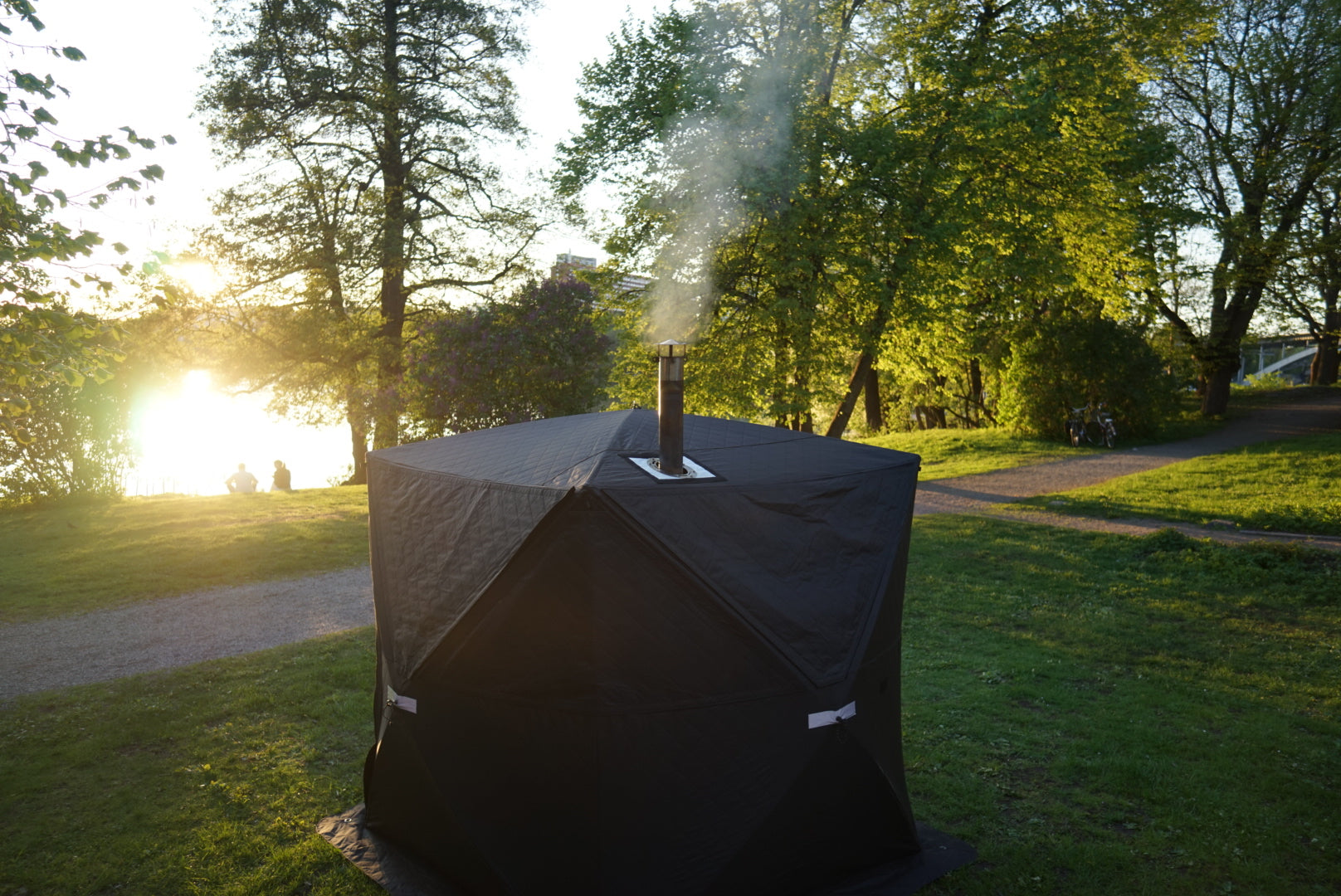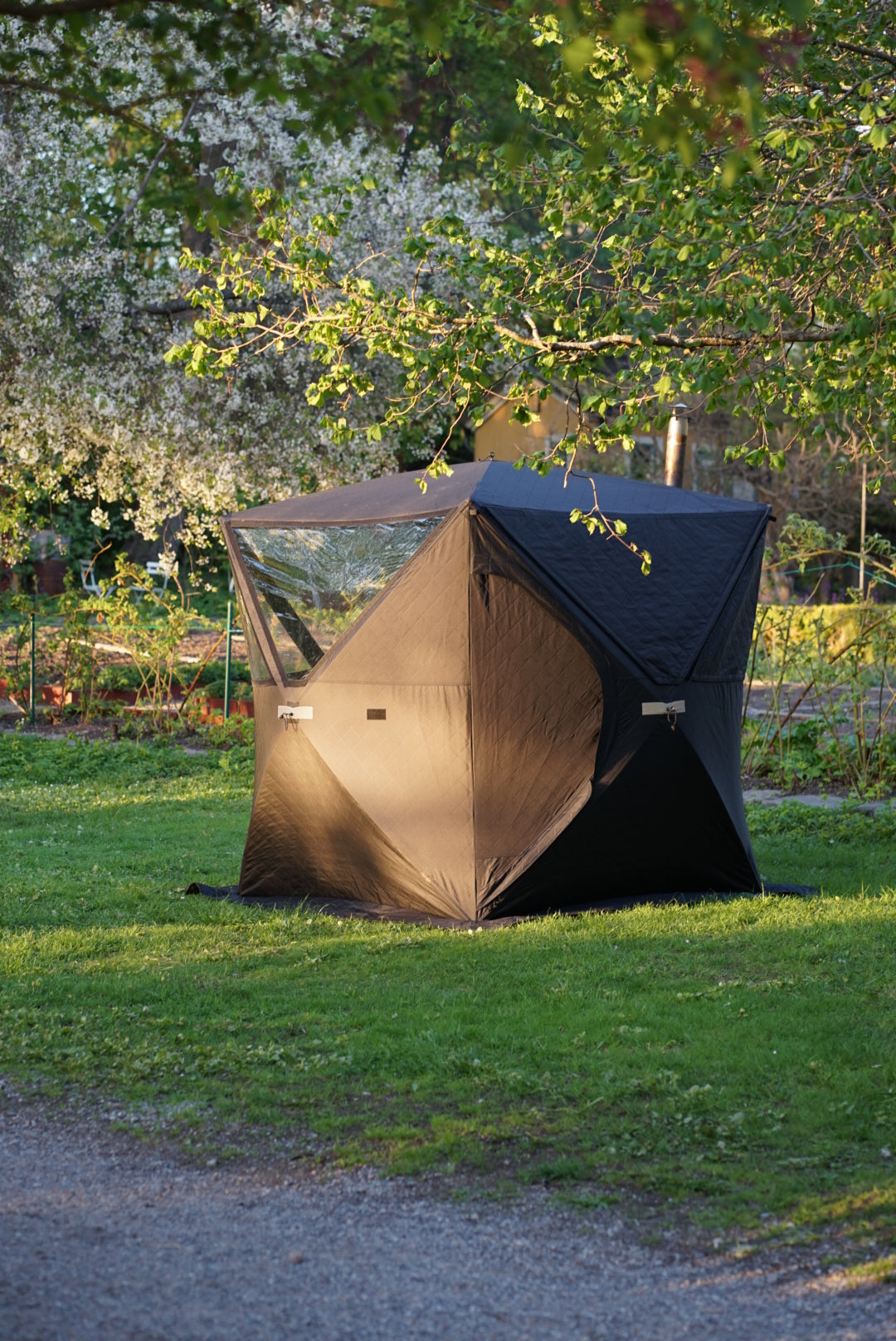 Secure your sauna tent today